Start with this design? It's fully customisable
Set of 10 cards including white envelopes
Design on front side only
Design on both sides
Printed on photo paper
Printed on premium paper
Change everything
Because every occasion is unique, we've made our cards completely customisable. Start with a professional design, then change anything you like.
Create your own personalised cards
image_placeholder

Add all your own photos

With our designs we've given you an idea of how your personalised card might look. The rest is up to you.

heart

Say it your way

Each design gives room for text: chop it, change it, move it, remove it. You're the boss.

star_outline

Add the extras

We've got everything covered. Change the background colour. Add frames. Choose from hundreds of pieces of clip art.
Cards for every occasion
Whatever you've got going on, we have something for it. With dozens of designs for all life's most important moments, we know you'll find what you need.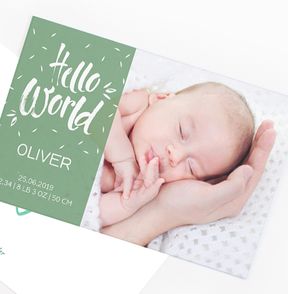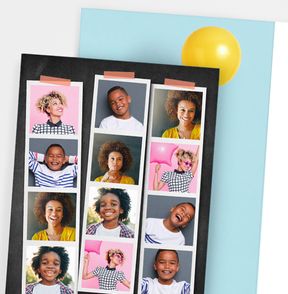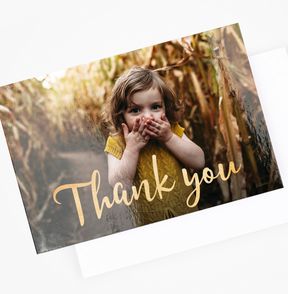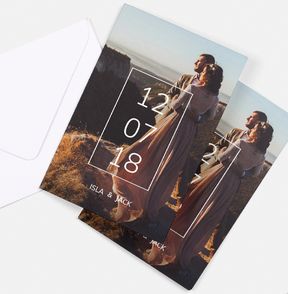 Start from scratch
Or, if you don't find what you need, you can start from scratch. Choose a blank card and build your design completely from the ground up. You'll have all the same options.
Premium card with 3 paper finishes
Design a card to be flat or folded, printed on high quality paper with a professional finish.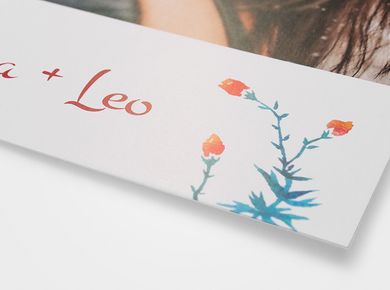 Matt
Paper with a smooth, semi-matt finish. 235g/m².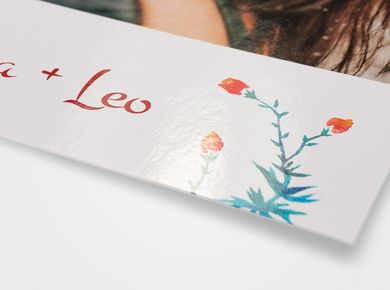 Gloss
Professional gloss photo paper for high colour intensity and sharpness. 235g/m²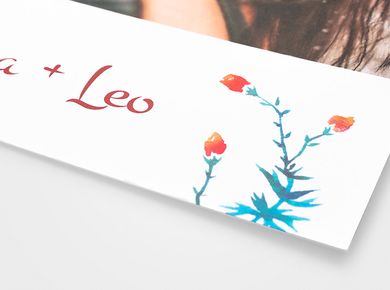 Extra matt
Bring out your colours with extra crisp, clear white paper. Uncoated with an extra thick matte finish. 300g/m2
Photo print with 2 paper finishes
A single sided photo print on affordable Fujicolor Crystal Archive Paper. The back of the card is the same as a photo print.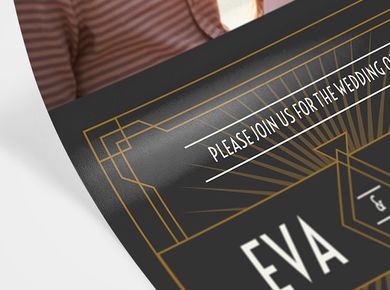 Matt
Professional matt photo paper with a fine grain pebble texture and a deep, non-reflective matt finish. 225g/m²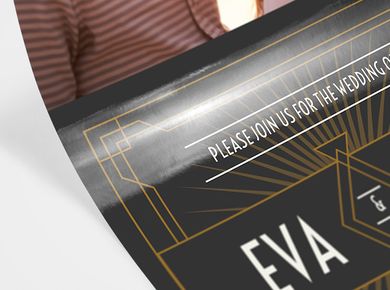 Gloss
Gloss photo paper with high colour intensity and sharpness, a smooth surface and a glossy finish. 225g/m²
Others also viewed
Why people love bonusprint
8.8 based on 336 reviews
---
slim_arrow_left
Excellent quality and a fast turn around for delivery. Real value for money with the discount offered so now I have a lovely set of Xmas cards ready for 2021. Have recommended to family and friends too who commented favourably on our personalised Xmas cards this year. Thank you
mjf
I'm really pleased to have these cards, using my photos; they make it possible to send personal greetings for birthdays or just keeping in touch.
Judith
Again excellent quality. Only disappointment was printing on the back as I had expected it to be blank to write messages on.
Mrs Michelle Butcher
Excellent quality & quick delivery
Chris
I only wanted one card as a one off for a special birthday. The pack of 10 arrived and is amazing value with the discount. You may wish to consider the option of offering a large size single card for special occasions?
wendy
Very efficient service. Good quality printing. High recommended
Christopher Bewick
slim_arrow_right