Start with this design? It's fully customisable
Set of 10 cards including white envelopes
Design on front side only
Design on both sides
Printed on photo paper
Printed on premium paper
Change everything
Because every occasion is unique, we've made our cards completely customisable. Start with a professional design, then change anything you like.
Create your own personalised cards
image_placeholder

Add all your own photos

With our designs we've given you an idea of how your personalised card might look. The rest is up to you.

heart

Say it your way

Each design gives room for text: chop it, change it, move it, remove it. You're the boss.

star_outline

Add the extras

We've got everything covered. Change the background colour. Add frames. Choose from hundreds of pieces of clip art.
Cards for every occasion
Whatever you've got going on, we have something for it. With dozens of designs for all life's most important moments, we know you'll find what you need.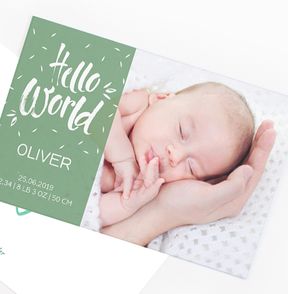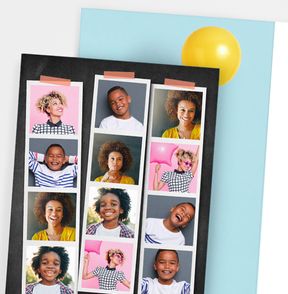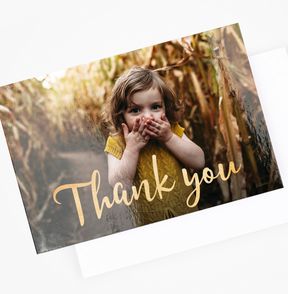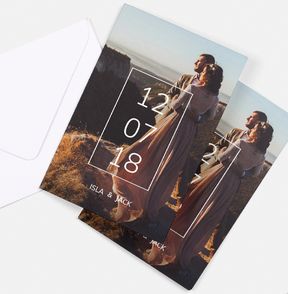 Start from scratch
Or, if you don't find what you need, you can start from scratch. Choose a blank card and build your design completely from the ground up. You'll have all the same options.
Premium card with 3 paper finishes
Design a card to be flat or folded, printed on high quality paper with a professional finish.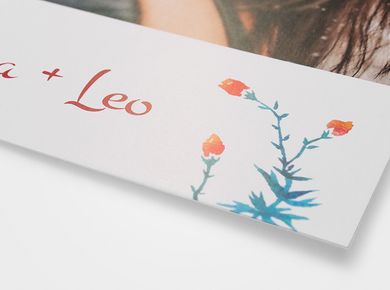 Matt
Paper with a smooth, semi-matt finish. 235g/m².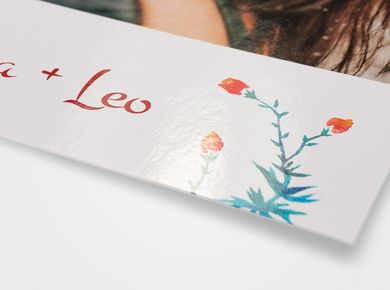 Gloss
Professional gloss photo paper for high colour intensity and sharpness. 235g/m²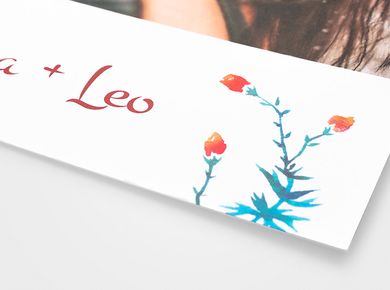 Extra matt
Bring out your colours with extra crisp, clear white paper. Uncoated with an extra thick matte finish. 300g/m2
Photo print with 2 paper finishes
A single sided photo print on affordable Fujicolor Crystal Archive Paper. The back of the card is the same as a photo print.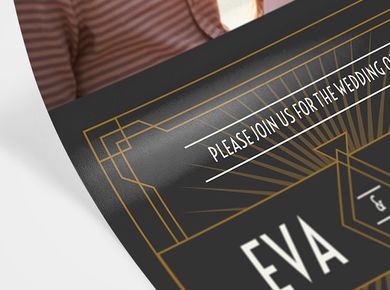 Matt
Professional matt photo paper with a fine grain pebble texture and a deep, non-reflective matt finish. 225g/m²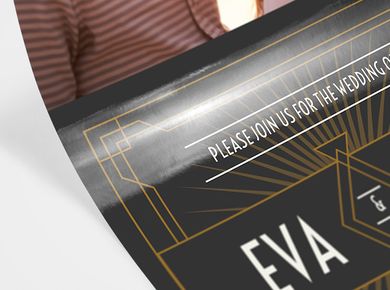 Gloss
Gloss photo paper with high colour intensity and sharpness, a smooth surface and a glossy finish. 225g/m²
Others also viewed
People love our cards
4.5 based on 399 reviews
---
slim_arrow_left
Fab quality, very quick service and anazing prices. Thank you!
lorraine
Realised that gloss finish is not the best for close-ups of flowers. A matt finiish looks more professional.
Mrs. Deirdre Fincham
5 star for value when ordered during one of Bonusprint's many offer periods. My order was for 80 Christmas cards. I prefer to use the option within the app to create my own cards and find the flexibility great. The real size preview works well at every stage of the design process. The range of fonts for adding script is comprehensive without being overwhelming The 'Extra matt' finish is really good quality and being matt there is still the option to add a personal note to each card even if the signature is pre-printed. Last year I purchased the 10 x 15 cm cards. This year I've upgraded to 13 x 19 cm and am even happier! Bonusprint's customer service is excellent: the packaging of my order arrived damaged but fortunately only the sample card - which acts as a delivery note - was the only card affected. I emailed Bonusprint just to let them know for future deliveries and they responded promptly and with apparent appreciation.
Brooko42
Excellent quality.
Isabel Turvey
I'm always impressed with the quality/service & will continue to use again in the future.
Carol Stubley
As always, excellent quality and value for money from Bonusprint.
Consumer
slim_arrow_right